Over the past several days the Sun has unleashed more than half a dozen major flares including four X-class events. The resulting aurora in some parts of the world have been beautiful. Here's a collection of recent images taken by Jason Arhns in Alaska and one by Frank Olsen in Norway. In the image above, it seems the aurora is blanketing not only the sky, but the landscape as well!
See more below, as well as a video showing 23 of the 26 M- and X-class flares on the Sun between Oct. 23 and Oct. 28, 2013, as captured by NASA's Solar Dynamics Observatory. It also shows the coronal mass ejections — great clouds of solar material bursting off the Sun into space — during that time as captured by the ESA/NASA Solar and Heliospheric Observatory.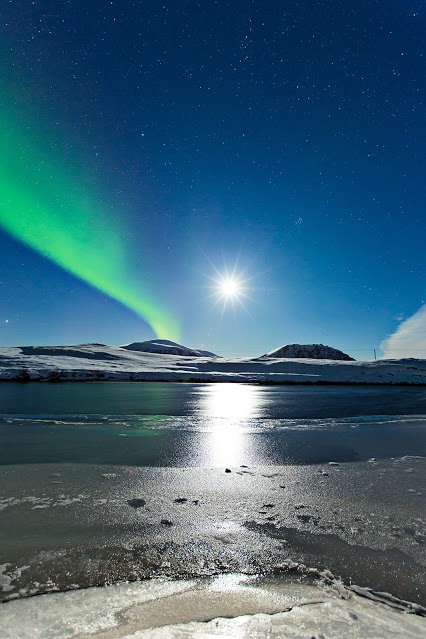 Aurora seen over northern Norway on October 22, 2013. Credit and copyright: Frank Olsen.
You can see more of Frank's beautiful imagery of aurora, the night sky and more at his Flickr page, his website (he has prints for sale) or his Facebook page.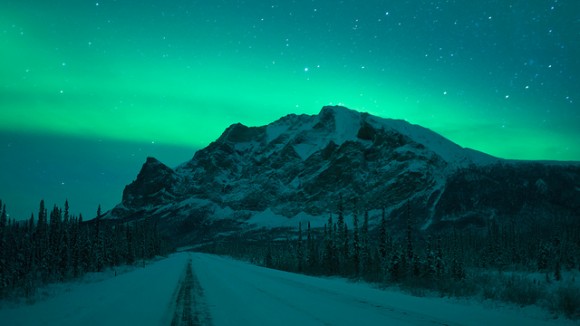 Aurora over Sukakpak, Yukon-Koyukuk Census Area County, Alaska, US, November 1, 2013. Credit and copyright: Jason Ahrns.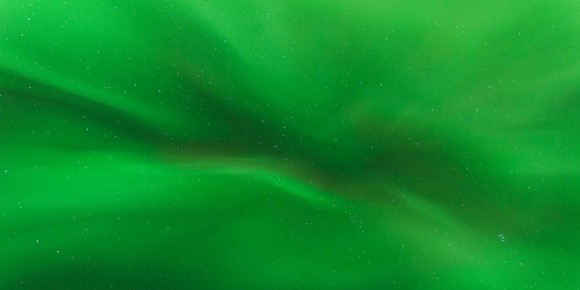 A stunning green aurora almost covers the sky, but peeking through are the Pleiades and the Andromeda Galaxy. Credit and copyright: Jason Ahrns.
Source: Universe Today, story by Nancy Atkinson