NASA has released some new photos and video animations outlining the concept of how their planned asteroid capture mission will work. The plan is to find, capture, redirect a near-Earth asteroid to a stable point near the Moon in order to explore and study it. As we've said previously, it's still unclear if NASA will receive Congressional funding or authorization to do an asteroid retrieval mission, but the agency is moving ahead with its planning work for now.
NASA recently did a mission formulation review to look at some internal studies on the mission, as well as taking a look at over 400 ideas the space community submitted concerning the mission.
The new images show crew operations including the Orion spacecraft's trip to and rendezvous with the relocated asteroid, as well as astronauts maneuvering through a spacewalk to collect samples from the asteroid.
You can watch the video and see more images below.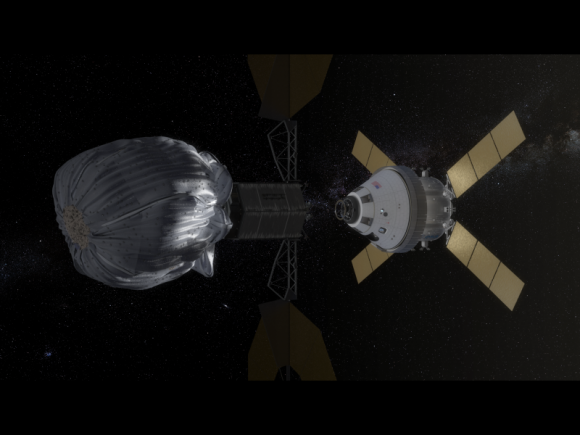 This conceptual image shows NASA's Orion spacecraft approaching the robotic asteroid capture vehicle. The trip from Earth to the captured asteroid will take Orion and its two-person crew an estimated nine days. Credit: NASA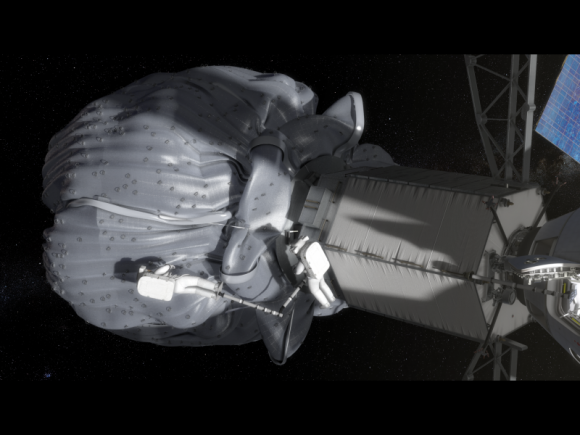 In this conceptual image, the two-person crew uses a translation boom to travel from the Orion spacecraft to the captured asteroid during a spacewalk. Credit: NASA.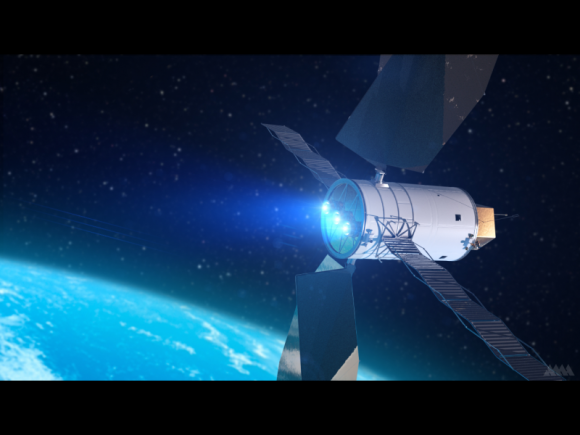 Artist's Concept of a Solar Electric Propulsion System. Credit: Analytical Mechanics Associates
NASA is also looking at new technologies like a Solar Electric Propulsion System is an essential part of future missions into deep space with larger payloads. The use of advanced SEP offers more mission flexibility, NASA said.
If you'd like to get involved or add your input, NASA will host a technical workshop at the Lunar and Planetary Institute in Houston from Sept. 30 to Oct. 2 to discuss potential ideas. Virtual participation will be available to the public, and when the details of how to participate become available, Universe Today will post an update.
See more images and information on this concept here.
Source: Universe Today, story by Nancy Atkinson