Astrophotographer César Cantú was in the right place at the right time this weekend! He took this beautiful photo of a double rainbow all the way across the sky — and directly over the Planetario Alfa observatory in Mexico, part of the Alfa Planetarium Science and Technology Museum, near San Pedro Garci'a, in the northeast part of Mexico.
Of course, this is reminiscent of the most famous double rainbow…at least on You Tube:
Update: It must be double rainbow season. Astrophotographer Göran Strand from Sweden took the image below on August 19,2013.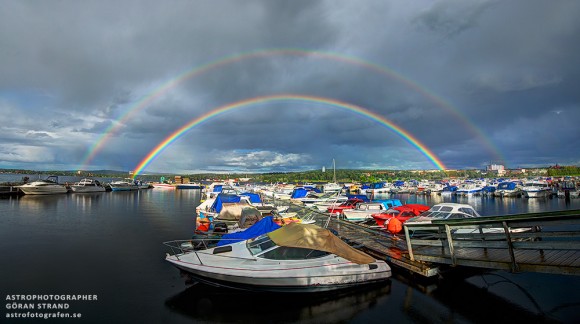 Double rainbow over a marina in Sweden on August 19, 2013. Credit and copyright: Göran Strand
Source: Universe Today, story by Nancy Atkinson